Studiosity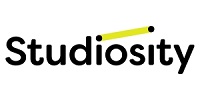 Studiosity
Know it as YourTutor? They have a new name and logo, but they're the exact same people, same quality service. Make study easier, improve your confidence and get better marks with Studiosity. Live one-to-one online study help with expert tutors. This free service is available for students from Years 3 to 12 as well as adults. Available from Sunday to Friday, 3pm - 10pm. Subjects covered: Mathematics, Science, English, Business, study and writing skills, and resumes.
CONTENT DETAILS
Connect to Studiosity Sunday to Friday, from 3pm to 10pm.
Studiosity is a free, online tutoring service for students in years three to TAFE level. It also offers Job Help and writing skills assistance for adults.
Simply use your library membership card to start using Studiosity now. There is no time limit or limit to the number of times you can connect.
Available on PCs, Macs and tablets.
Note: You are unable to send files from your iPad as Apple does not support file sharing.
STUDENT HELP
Subjects covered include:
English
Maths (general, intermediate and specialist)
Science (general, biology, chemistry and physics)
Business Studies
Engineering Fundamentals
Economics
Essay and Report Writing
Project Research
Study Skills
ADULT HELP
Adults can get help with:
Resume
CV feedback and writing better emails
Basic maths
Online searching
Library Skills
Speeches and public speaking advice
Grammar and Punctuation
How Studiosity works
Follow the instructions below to access the online tutoring and essay writing help:
Click here to connect with Studiosity.
When you've entered in your library card number, select which location you are connecting from
(ie. Central, Hyperdome, Jimboomba, Marsden, North, West, Logan Village, Beenleigh, Greenbank or I'm at Home).
Next, select a year level
(ie, Year 3, Year 4, Year 5, Year 6, Year 7, Year 8, Year 9, Year 10, Year 11, Year 12, TAFE/University Foundations, Job Skills for Adults).
Then choose the subject that suits your question and read through the instructions before clicking on Great, I'm ready.
Further assistance can be accessed through:
---