The Computer School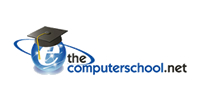 The Computer School
Contains hundreds of comprehensive computer training tutorials, including things like computer basics, technology basics, and internet safety as well as Photoshop and Dreamweaver. Log in with the password loganskills, then press Submit.
CONTENT DETAILS
The Computer School has been specifically developed to provide all students and members with a valuable resource for fast and effective learning across the most commonly used computer and technology programs, devices and applications.
The Computer School is one of the most used and user-friendly technology training resources available globally - 16,000+ Lessons, Tutorials, related Tasks and Exercises covering all of today's most popular and commonly used technologies.
You will find quick- lesson ICT Training with clear, precise, step-by-step instructions guiding you from Beginner to Advanced Levels of understanding and skill ... and anywhere in between!
Once registered, you will receive unlimited 24/7 secure remote access to thousands of 'detailed' and user-friendly tutorials and lessons. Assessments are available and certificates are offered at the completion of each course.
The wide ranging categories offered by The Computer School includes:
Computer Basics
Intenet Safety
TCS ICT Dictionary
Microsoft
Apple
Google
Androids
Social Media
IT (short) Courses
Adobe
Digital Photography
Open Office
IT Stats
Moodle
Software languages and,
much more
Login in with your library card and PIN number.
To access the login page, re-enter your library card number
Browse categories, and choose tutorials within the category selected.
For example, if I were interested finding out about being safe online, I would select Internet Safety > Tips for Online Safety.
---
Refresh Your Typing Skills