The Genealogist
The Genealogist is now available from home for a limited time. Please contact the library for login details - loganlibraries.org/contact-us/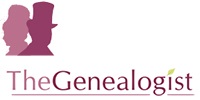 The Genealogist
*
The Genealogist is an award winning family history website with access to millions of records online.
* In-library use only
The Genealogist is now available from home for a limited time. Contact the library for login details.
* Access to The Genealogist is only available at Logan Central Library Local History Room
Australian Electoral Rolls, Directories, early Census, Almanacs, Landowner records from 1834-1937.
For the UK you will find Birth, Marriage and Death Indexes. Also searchable are Census, Telephone Directories, Wills, Probates and Testaments, Occupational Records and much more.
Build your Family Tree using the TreeView facility. This is free to all registered users and will allow you to record and share your family tree. It will inform you of any matching records in our databases as well as any possible matches in other trees. You can upload pictures, view or print a full tree and contact other TreeView members.
Connect with the The Genealogist via the computers located in the Local History room at Logan Central Library
Enter your Library Card and PIN numbers when prompted
The Genealogist web page contains a Research Guide which is accessible from the HELP button. Video tutorials, FAQs and further assistance is also located in this section.
---