First 5 Forever
What is First 5 Forever?
First 5 Forever is about improving the outcomes for all Queensland children aged 0-5 years by supporting confidence around communication and learning through everyday experiences.
First 5 Forever will directly support parents and primary caregivers to be confident as the child's first and most important educator, and will provide parents with increased access to resources they need through public libraries and the First 5 Forever website.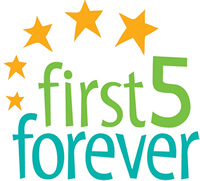 Everybody stop! Take a little time.
See what happens when rap artists and libraries meet!
Rap artists Mad Mike and Junior remind us what's important when raising our little ones. #first5forever
My FREE Library Card
Register online or at your closest Logan City Council Library to get your FREE Library card. Begin a lifetime love of reading with your child's very own library card.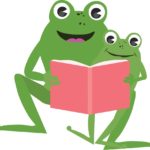 First 5 Forever events @ Logan City Council Libraries
First 5 Forever events are hosted at all of our 9 libraries.
Leap into learning and language with fun songs, spark the love of learning songs, rhymes and stories.
There are many interactive sessions of playing, talking and games, discovering robots, tablets, ebooks and other technologies for young children ages between 3-5.
First 5 Forever on Facebook!
A Facebook page has been created in response to requests from public libraries and is designed to engage parents and promote First 5 Forever throughout the state. First 5 Forever shares positive, actionable posts on what parents can do, details of programs and events in the regions, posts from regional staff, book ideas for under-fives, good news stories from the media, and the latest research that supports the First 5 Forever initiative.

First 5 Forever
Giving your child the best start in life is simpler than you think. To find out more about your role as your child's first and most important educator, visit first5forever.org.au and drop into your local Logan City Council Library.
Talk, Play, Sing and Read with Your Child