Toilet Roll Craft
Have an excess of toilet rolls at your place? Use them to create these great crafts.
Flying Fish Wind Sock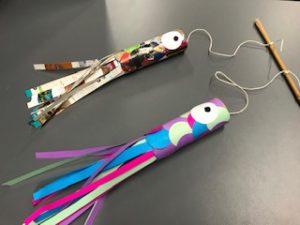 Skill Level:
Easy
Materials
One empty toilet roll tube
Coloured paper (you can use tissue paper, old magazines or junk mail)
Scissors
Glue
String
Small wooden stick (one from your yard or a chop stick)
Sticky tape
Hole punch (optional)
Directions
Cut your coloured paper into round shapes for scales and longer strips for the tail of your fish.
Glue the scales and tail strips onto your toilet roll.
Add an eye on either side.
Attach your string to the end of the roll opposite the tail using sticky tape or you can use a hole punch to punch holes either side and tie the string on.
Tie your string onto your stick then test it out.
Toilet Roll Owls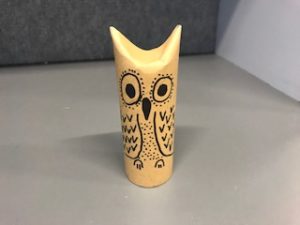 Skill Level:
Very Easy
Materials
Toilet rolls
Colouring in supplies (pens, pencils, crayons)
Directions
Fold the top of your toilet roll to form the owl ears and then decorate. Make sure to draw eyes, beak and wings.
Toilet Roll Bird Feeder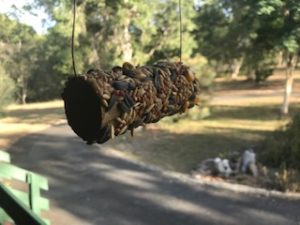 Skill Level:
Very Easy
Materials
Toilet roll
Peanut butter
Bird seed
String
Directions
Cover your toilet roll with a thin layer of peanut butter.
Put some bird seed on a plate, gently roll the toilet roll over the plate until the roll is covered.
Thread some string through the toilet roll and hang in a tree or from your veranda for the birds to enjoy.