Autumn Nature Crafts
Be inspired by the beautiful colours of Autumn and create some art from natural and recycled materials.
Explore your garden or keep an eye out during your daily walk and collect inspiring natural materials.
Painting with leaves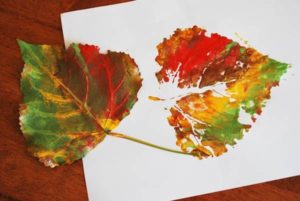 Skill Level:
Easy
Materials
Varied shapes of flat leaves. Fresh works best.
Paint.
Paintbrush, paint loaded sponges or roller.
Directions
Paint your leaves and press them onto paper for a special artwork.
Ideas
Press all over butcher's paper for personalised wrapping paper, book coverings for school, or frame it!
Try with cross sections of fruits for more interesting shapes and patterns.
You Rock!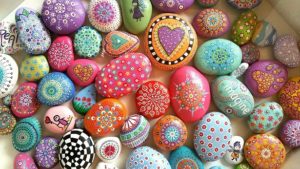 Skill Level:
Easy

to

Intermediate
Materials
Acrylic paint
Rocks
Paintbrushes
Tooth picks or cotton buds (optional)
Directions
Paint away or sketch your design with a pencil before painting.
Ideas
Use a toothpick or cotton bud to do Indigenous dot painted rocks.
Paint special messages on the rocks and gift them to somebody special or leave them for a sweet surprise for somebody in your neighbourhood.
Place them in your garden for a pop of colour.
Paint your favourite book characters and tell someone a story!
Spray a clear coating to protect if the rocks will decorate the garden.
Leaf collages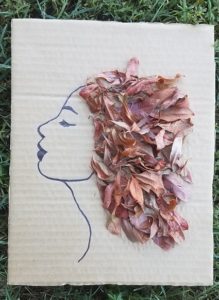 Skill Level:
Intermediate
Materials
Various dried leaves, sticks, seed pods, paperbark etc…
Scrap cardboard.
Wood glue.
Directions
Lay out your materials on your backing cardboard.
When you are satisfied with your design glue them down!
Ideas
Draw a portrait of yourself or someone you love and decorate it with your collected materials.
Design a leaf bug or animal. Would your bug camouflage well in the garden?
Design a beautiful landscape and collage with your natural materials.
Cut out a photo frame shape and decorate. This is a wonderful gift idea!
Press or dry flowers and draw yourself and turn yourself into a fairy princess!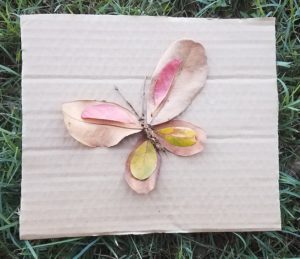 Note: Dried materials are best. Fresh flowers and leaves will spoil but would be a beautiful temporary artwork. Make sure you photograph them!
Check out these cool nature craft books!