Gale Virtual Reference Library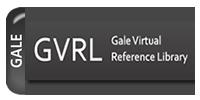 Gale Virtual Reference Library
Gale Virtual Reference Library (GVRL) is a database of encyclopedias and specialized reference sources for multidisciplinary research.
CONTENT DETAILS
Gale Virtual Reference Library (GVRL) is your single source for eReference aimed at the needs of students, researchers, professionals and general readers. GVRL offers more than 7,000 authoritative, full-text titles—from Gale and a host of premier publishing partners—within 18 subject areas researchers study most.
With its in depth of features and content, GVRL is a digital cross-curricular resource that supports information literacy and the development of 21st century skills and reinforcing the critical difference between authoritative resources and consumer-published content on the web.
Gale Virtual Reference Library offers coverage of virtually every academic, scholarly and professional discipline, delivering titles for all kinds of research.
Additionally, GVRL offers students, researchers and professionals a wide variety of full-text interdisciplinary content on virtually any subject area to tackle their assignments, papers, projects and presentations.
FEATURES
An interactive online book experience with two-page view and page flipper
Cross-search and browse within your collection and across series
Search within volumes of multi-volume sets
User interface available in 34 languages
ReadSpeaker text-to-speech technology in 19 languages
Has ReadSpeaker technology (text-to-speech functionality) for 19 languages
Has the ability to download articles as PDFs and Google Drive to e-readers; or to MP3 players
Unlimited simultaneous access—no check-in or check-outs and no special readers or software required
Gale Virtual Reference Library
View Using Gale Virtual Reference Library - The Basics to get you started or login directly to Gale Virtual Reference Library.
In the following tutorial video, you will learn how to browse and search for titles in the GVRL.
For users who wish to utilise the Advanced Search feature in the GVRL to conduct a more complex search query, view the next tutorial.
---