Supercharge your life with Lee Holmes
Lee Holmes holds an Advanced Certificate in Food and Nutrition and is a certified holistic health coach (IIN), yoga teacher, wholefoods chef and bestselling author of the Supercharged Food series, which includes Eat Your Way To Good Health; Eat Yourself Beautiful; and Eat Clean, Green and Vegetarian.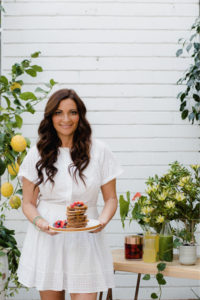 She is a columnist for Wellbeing Magazine and Lifestyle Food Channel's Healthy Eating Expert, and her articles have appeared in leading Australian newspapers and journals, as well as The Times and The Daily Express in the UK and The Huffington Post in the US.
Discover a collection of Lee's works held at Logan City Council Libraries.
Find Lee at her award-winning blog, superchargedfood.com
Logan City Council Libraries will be hosting two sessions with Lee in November.