The Greater Good by Tim Ayliffe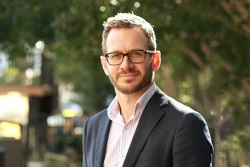 Join journalist, executive producer of ABC news and author, Tim Ayliffe as he discusses his new fiction thriller The Greater Good.
Based on the character of John Bailey, Ayliffe proves that nothing is more dangerous than a man who can fall no further.
You'll like these books because John Bailey from the Greater Good is a battered war correspondent who provides all the thrills while being compared to the likes of Jason Borne.