Australian Poetry Slam 2018 with Angela Peita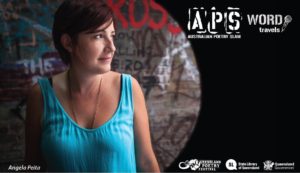 The search is on for brave new voices to speak their mind at the Queensland heats on Friday August 3, 2018. Contestants have two minutes to own the stage with their original spoken word poetry. Judges from the audience rate each performance and two winners will carry on battle it out at the State Final on Sunday 26 August 2018 at the Queensland Poetry Festival.
There are three events you can take part in:

The 2018 Australian Poetry Slam workshop and Logan heat is on again in August. Need some inspiration? Check out these books.