Making money with Noel Whittaker, OAM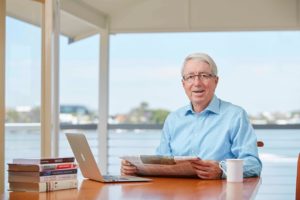 International bestselling author, finance and investment expert, radio broadcaster, newspaper columnist and public speaker, Noel Whittaker is one of the world's foremost authorities on personal finance. Noel is one of Australia's most successful authors, with 20 bestselling books achieving total worldwide sales of more than two million copies. His first book, Making Money Made Simple, set sales records across the country and was named in The 100 Most Influential Books of the Twentieth Century.
Noel will be at Logan Hyperdome Library on Saturday 24th February to present strategies on how to create wealth. Bookings essential.