Queensland Museum Kits At Logan North Library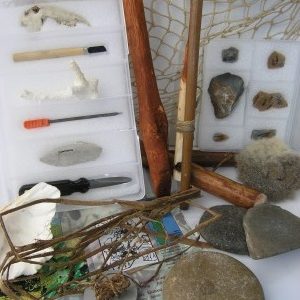 Queensland Museum Kits for Loan
A selection of great kits suitable for kindy to primary school age groups are available to borrow from the Logan North Library. The kits are available for schools, universities, TAFE colleges, pre-schools, kindergartens, home educators, childcare centres and any other community organisation to loan from the library.
Full of facts, displays, puppets and/or models of anything from history to trees, science toys and more….take a look…
The Queensland Museum has a list of kits from which a selection is chosen to be based at the Logan North Library.
Semester One 2017
Aboriginal Tools
Explore Aboriginal cultural material derived from local natural resources
Archosaurs
Explore animal features and evidence of change through Queensland fossils of the Mesozoic era, including extinct dinosaurs and their surviving crocodile and bird relatives
Australia: Post and Communications
Compare postal services and communication technology from the past to the present
Coral Reef Habitat
Explore living and non-living parts of a coral reef habitat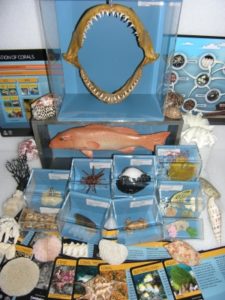 Cultural Celebrations: Feasts
Compare decorations from different places and cultures when families share a special meal
Science Toys
Investigate forces through toys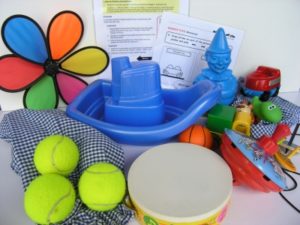 Tree Life
Explore trees and animals in the backyard garden
Semester Two 2017
Finding Megafauna
Explore evidence of change from Megafauna fossils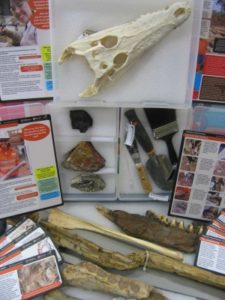 Multicultural Hats
Explore and compare hats from diverse cultures and climates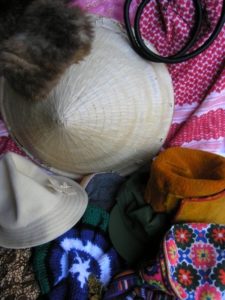 Nocturnal
Investigate behavioural and structural adaptations of nocturnal animals
Puzzling Patterns
Apply logic and use trial and error to solve puzzles and explore patterns.
School History
Explore and engage with school books and equipment from the past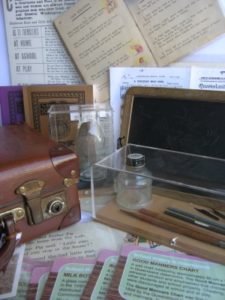 Spider & Insect Homes
Explore and observe the places and ways spiders and insects make their homes
World War 1
Investigate key aspects of the Australian experience in World War 1
To borrow or enquire about these kits contact:
Logan North Library
Ph: 3412 4140
Email: LoganNorthLibrary@logan.qld.gov.au
All images associated with this article are used courtesy of the Queensland Museum. Click here for their copyright information