Zombies Replace Librarians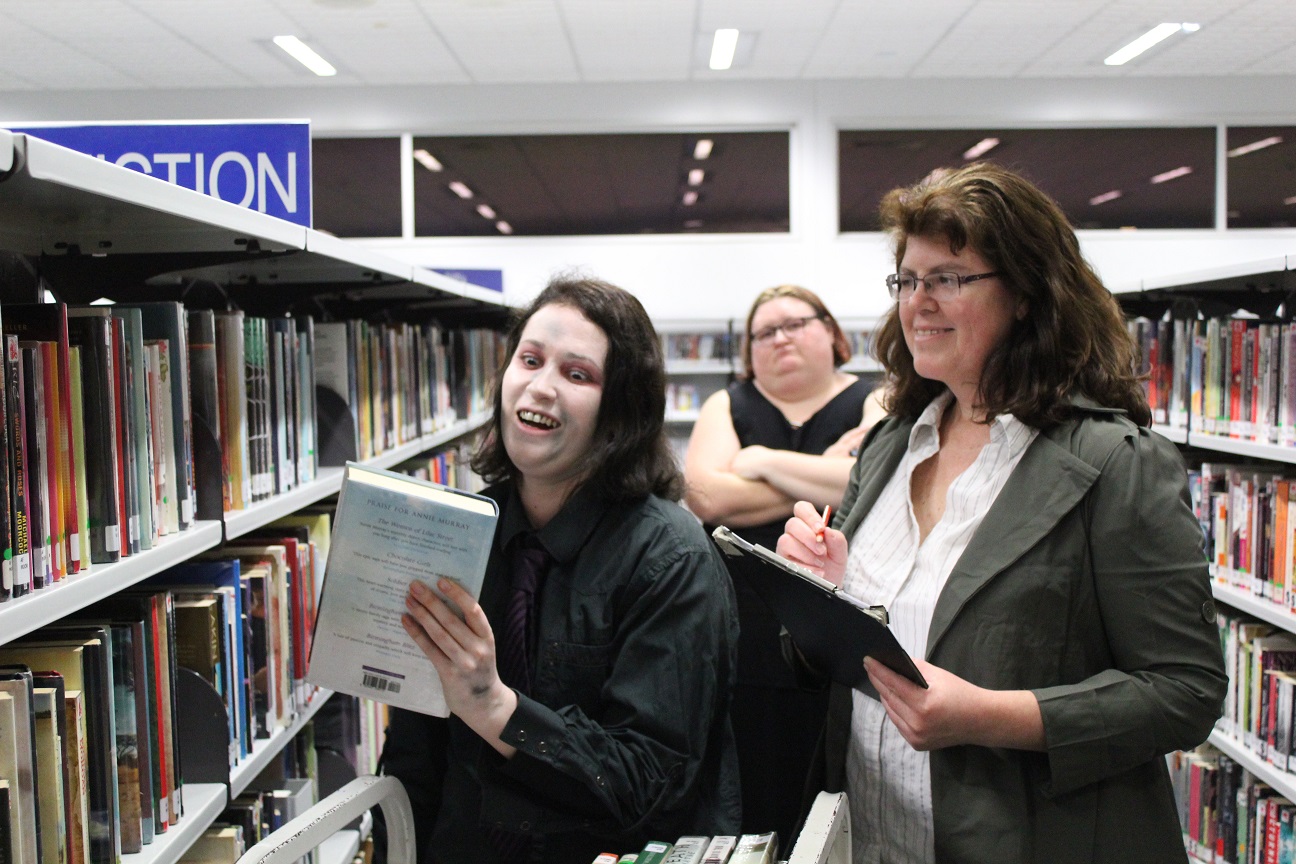 GISHWHES: Greatest International Scavenger Hunt the World Has Ever Seen is an annual event hosted by actor Misha Collins (Supernatural).
This year a group of library staff took part and enjoyed an array of creative challenges which they had to complete and submit within a week. The Logan West and Logan North libraries were the sites of some very strange scenes including;
A Zombie Took My Job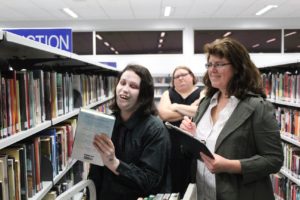 Cosplay a Thunderstorm
Fighting-Off Killer Drones with Kitchen Implements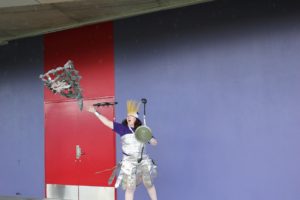 Intergalactic-Aliens Taking Up Our Social Services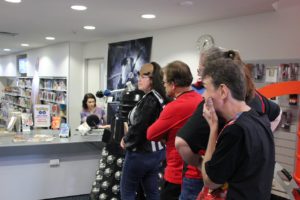 In the spirit of fair play, the staff decided to share their scavenging secrets and encourage others to join in the next year's challenge.
Step 1 – Do your research. Scope out the past year's entrants and read up on how to successfully co-ordinate scavenger hunts (check out our list of books too).
Step 2 – Leave your dignity at the door.
Step 3 – Be creative.
Step 4 – Be willing to listen to other people's ideas / play nicely.
Step 5 – Have Fun!
We look forward to seeing other people join the fun next year and see what you can come up with (it must be better than ours, after all).