Health and Wellness Resource Centre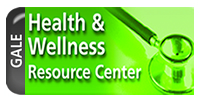 Health and Wellness Resource Centre
A comprehensive consumer health resource that provides accurate, authoritative information on a full range of health-related issues, from current disease and disorder information to in-depth coverage of alternative and complementary medicine.
CONTENT DETAILS
Health & Wellness Resource Centre from Gale is a comprehensive resource that provides integrated access to medical, statistical, health, and related information.
This resource features a fully updated, intuitive interface—providing multiple pathways to key information.
Health & Wellness Resource Centre delivers up-to-date reference material as well as full-text magazines, journals, and pamphlets from a wide variety of authoritative medical sources.
All content is reviewed by medical experts in the form of publication-specific advisory boards, primarily the Gale Health Content Advisory Board.
Categories covered include:
Disease & Conditions
Alternative Medicine
Drubs & Herbs
FEATURES
Directories
Dictionary
Trusted Sites
Health Assessment
Featured videos
Topics in the news

Connect directly with Health & Wellness or view the below tutorial, Using Gale's Health & Wellness Resource Centre - Basic Search and Homepage Features to get you started!
https://www.youtube.com/watch?v=XStWkFxfc4A&feature=youtu.be
Access Health & Wellness Resource Center General Search Tips which includes information about General Tips, Capitalization, Punctuation, Date Ranges, Logical & Proximity Operators and Field Length searches.
Alternatively, take a guided tour of the Health & Welness Resource Centre, which explains how to navigate the resource.
---
Ever wondered why your body works the way it does?
Can't sleep? Hot flushes?