Gale Primary Sources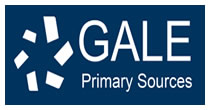 Gale Primary Sources
Explore over 400 years of newspaper content using a single interface. Includes British Newspaper collections from the 17th, 18th, and 19th Century's, The Daily Mail archive, The Independent archive, The Times (London) archive and much more. Genealogy researchers will love this resource.
CONTENT DETAILS
Gale Primary Sources delivers the definitive cross-searching experience for exploring our range of historical newspaper and periodical collections. Simultaneously search or browse across multiple newspaper collections. Providing access to millions of digitised facsimile pages, Gale Primary Sources provides an unparalleled window to the past.
Collections offered by Logan Libraries:
17th-18th Century Burney Newspaper Collection
19th Century British Newspapers
The Daily Mail Historical Archive: 1986-2012
The Independent Digital Archive: 1986-2012
The Sunday Times Digital Archive
The Times Digital Archive
The Listener 1929-1991
Picture Post 1938-1957
Illustrated London News 1842-2003
19th Century US Newspapers
19th Century UK Periodicals, parts 1 & 2
The Economist Historical Archive 1843-2008
The Financial Times Historical Archive 1888-2007
Liberty Magazine 1924-1950
Times Literary Supplement 1902-2007
Punch Historical Archive 1841-1992
A complete publications list is available inside Primary Sources.
FEATURES
Browse newspapers by title, date and by place of publication.
Full text searching with highlighted search terms.
Read newspapers as they were published, from quality scans in an image viewer with magnification and highlighting.
Easily access other newspapers for the same day.
Connect with Primary Sources directly and enter in your library barcode and PIN numbers when prompted, or view the tutorial below to get you started!
---
Read all about it! Historic Headlines