Freegal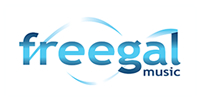 Freegal
Your new music library! Listen for free to over 9 million songs from over 28,000 labels including the Sony Music catalogue. Includes top artists and singles, new releases and the hottest music videos.
CONTENT DETAILS
Freegal is a digital music service that allows you to search a large collection of music and download or stream songs at no charge. It provides access to hundreds of thousands of major label songs by new & legendary artists from Sony, RCA, Columbia, and Epic, among others. If you choose to download, these DRM-free mp3 files are permanently saved onto your PC or Mac computers, and can be transferred to your smartphones and other devices.
The music available ranges across almost every genre. You'll find a diverse range of material to suit any taste - whether you prefer popular hits by One Direction, Beethoven's classics, or the experimental works of John Cage – Freegal has something for everyone!
Streaming – you are able to stream music for 5 hours per day through Freegal Music. In its simplest form, you simply need to search for the music you want to hear and click play.
Downloading – you are also able to download songs and music videos from Freegal Music. You are able to songs download 3 songs per week, with songs counting as one download and music videos counting as two. The allotment resets every Monday at 2.01 p.m. QLD time and what you do not use, you lose.
FEATURES
Library users have a weekly download limit of three (3) tracks or a video which count for two of the weekly downloads.
Keep track of your downloads in the upper right corner of the site.
Every song has a sample clip you can listen to before you download.
Downloads are all in the MP3 format with no Digital Rights Management (DRM).
This service will work with any MP3 player, including iPod, and can be loaded into iTunes. It works on both PCs and Macs.
Be sure to check out the browsing areas, especially Artists A to Z (bottom of page) and the genre lists (menu bar).
Click on see all genres to view dozens of categories.
Download our Freegal Tipsheet here.
Connect with Freegal and enter your library card and PIN number when prompted.
On the home page of Freegal, click on the Login link and enter your library card and PIN number a second time.
Use the navigation bar to view different pages, such as Most Popular in Logan Libraries or Australia, or New Releases.
Use the search window to find your favourite artists, or click the Browse A-Z button to see everything that is available.
Your remaining streaming and download allowances are at the top of the page, while the music player is at the bottom.
Search the Freegal FAQ for further information.
---