EBSCO eBooks
Logan City Libraries will discontinue access to EBSCO eBooks from 1st July 2018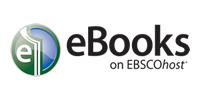 EBSCO eBooks
EBSCO has thousands of high quality eBook titles on a wide range of subjects that are always available. Here you will find fiction titles, as well as biography, psychology, health, business, self-help and more. This collection is also perfect for students.
CONTENT DETAILS
EBSCO offers hundreds of thousands of high-quality e-book titles from leading publishers, ensuring that you'll find valuable, trusted content with every search. Check out EBSCO's best-selling, frontlist and award-winning e-book titles across a wide range of subject matter—including academic titles, popular fiction, medical collections and more.
FEATURES
No holds or waiting - all titles are available all the time.
A user-friendly search experience.
Simple download process makes obtaining titles easy from any computer, and titles are compatible with most portable devices.
---