Dynamic Online Computer Training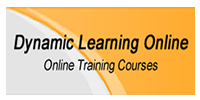 Dynamic Online Computer Training
Provides interactive training online for Microsoft products and includes introductory lessons for beginners.
CONTENT DETAILS
Dynamic Learning Online has been developing world-class Online Computer Training and similar products for the last 15 years. During this time, they have trained well over 100,000 users.
The training courses offered are very easy to both use and to understand in a format that makes learning fun!
All training modules are University tested and can be self paced.
FEATURES
Introductory Computer Training
Office 2010 Training
Windows Training

Windows 7 and 8
Windows Vista
Windows 10

Social Network Training
Office 2007 Training

Excel
Outlook
PowerPoint
Word

Certificates offered at the completion of each course.
Dynamic Learning Online
Connect with Dynamic Learning Online and enter your library card and PIN numbers when prompted.
If you are a New User, create an account or if you are a Returning User login here.
Once you have logged in, you are able to access all of the training modules listed above.
---