Choice Online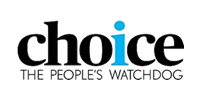 Choice Online
*
Get full access to thousands of independent and unbiased reviews, product tests, information and buying guides on products and services. The database is only for use in the library and requires library staff to type in the access password.
* In-library use only
CONTENT DETAILS
PLEASE NOTE:
CHOICE Online is only available from the library branches.
To access this resource you are required to obtain login details from the branch librarian.
CHOICE is a completely self-funded body, and has been empowering consumers with expert and unbiased advice for over 50 years to ensure you get the best deal.  It is the number one advocate of consumer rights in Australia and is the public face of the Australian Consumers' Association (ACA).
CHOICE buys consumer products direct from the retailer. Research and testing is then conducted on site in state-of-the-art laboratories using rigorous scientific test methods. At the same time CHOICE campaigns for your rights, whether it's campaigning for better banking, simpler shopping, fairer food labelling or highlighting the truth behind product claims at its annual Shonky Awards, CHOICE protects the best interests of all Australians.
CHOICE Online categories include:
Home & Living
Electronics & Technology
Money
Shopping
Health & Body
Food & Drink
Travel
Babies & Kids
Home Improvement
Transport
Outdoor
FEATURES
Easy, one-stop searching of reviews and editorial features
Cross-referencing across all content, features and reviews
Moderated "comments" section that allows you to share opinions
Instant bookmarking/sharing of content, over social media platforms including Facebook, Google+, Reddit, and Twitter
Connect with Choice Online at the library and enter your library card and PIN numbers when prompted.
From the main page of Choice Online, login again with the credentials obtain from the branch librarian.
Once logged into Choice, select from the Menu (in the top right hand corner) from any of the categories or browse through the webpage
For detailed assistance, please access Choice Online's Help section.
---
Compare Before You Buy