Robots at the Library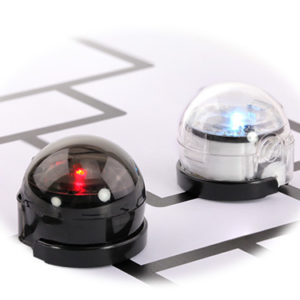 Logan Libraries now have their very own sets of robots to teach kids, teens and even adults about the latest technology.
Our collections of robots is ever growing, currently comprised of OzoBots, LEGO EV3, LEGO WeDo, Edison, Sphero and Star Wars BB-8 droids.
The robots can teach anyone from the ages of 6 to 106 how to program and code by using fun activities and robot challenges to test the individual's problem solving skills.
The future of technology and its applications is still being written, but with enough imagination the possibilities are endless. Check out a video of a programmer who synced up his droids to play music;
Some library locations are establishing a monthly RoboCreations club for kids and teens where they get to play with a variety of robots by completing projects and challenges. There are also Junior RoboCreations events for the little kids.
For further reading see the Jimboomba Times article.